Research Laboratories
Drug Research Center (Kyoto)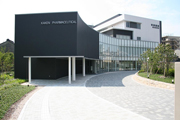 Address

14 Shinomiya, Minamigawara-cho, Yamashina-ku, Kyoto 607-8042, Japan
Chief of Drug Research Center

Masanao Shimano, Ph. D.
Tel : 81-75-594-0787
Fax : 81-75-594-0790
Drug Discovery Research Center is engaged in the discovery of new compounds. Located in Kyoto, the ancient capital of Japan, they are surrounded by old temples, shrines and historical remains. Here, our enthusiastic researchers are always eager to expose themselves to the latest scientific information and technology.
Drug discovery research here is focused on inflammation, allergies and pain relief, while also maintaining its focus on the area of fungal infection in which it specializes. In response to recent fundamental changes in the process of drug discovery throughout pharmaceutical science and biotechnology, Drug Discovery Research Center is employing new technology to accelerate the lead discovery and lead optimization processes.
Drug Research Center (Shizuoka)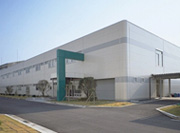 Address

301 Gensuke, Fujieda, Shizuoka 426-8646, Japan
Chief of Drug Research Center

Masanao Shimano, Ph. D.
Tel : 81-54-635-3108
Fax : 81-54-635-3949
Within KAKEN's vast Shizuoka Factory (about 160,000㎡), located on the east bank of the Ohi River in Shizuoka near by the World Heritage Mt. Fuji, a wide range of research activities are undertaken in an excellent environment on order to develop candidate compounds discovered as fruits of drug discovery research efforts into new drugs.
The drug development research activities include pharmacokinetics research, safety evaluation and quality assurance control and the researches have the important role for development of new drugs.
The Pharmacokinetics and Safety Department here utilizes the latest equipment and advanced technologies to study the absorption, distribution, metabolism and excretion of candidate compounds in order to determine their fate in the body and to strictly evaluate the safety. The Quality Assurance control department works so ensure the high quality and high reliability of data generated in Drug Discovery Research Center.
In addition to drug development research, Drug Discovery Research Center is exploring a number of innovative technologies in collaboration with leading academic scientists and pharmaceutical companies.
CMC Center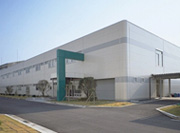 Address

301 Gensuke, Fujieda, Shizuoka 426-0054, Japan
Chief of Drug Research Center

Kazuhiro Fukunaga, Ph.D.
Tel : 81-54-635-2292
Fax : 81-54-635-6924
CMC Center
Chemistry, Manufacturing and Controls (CMC) Center involves the function of active pharmaceutical ingredients (API), drug products, and the quality throughout the product's lifecycle. It works closely with Drug Discovery Research Center and Shizuoka Factory, and relevant external partners. The CMC Center is responsible for developing the production and products that meet global quality standards.
API Department is responsible for developing API manufacturing. The department also works on the manufacturing studies of agricultural chemicals of fermentation products.
Formulation Department develops the drug products through formulation studies to maximize the effectiveness and safety of API, such as improving the solubility and stability, and controlling of drug release. The department is responsible for establishing the quality of the drug products as a continuum, from development through clinical manufacturing to commercial manufacturing.
Analysis Department establishes the analytical procedures and specifications for API and drug products. It also pursues analytical tests and stability studies of API and drug products at each developmental stage from drug discovery to application.