Corporate Philosophy
KAKEN helps improve the quality of life of patients by serving as many people as possible to return smiles of happiness to their faces, through supplying superior pharmaceuticals.
KAKEN is an R&D-driven pharmaceutical company focusing on dermatology and orthopedics. We are committed to creating and providing innovative medicines to bring smiles to the faces of patients, their families, and the medical professionals involved in their treatment.
Business Philosophy
KAKEN "Three Joys"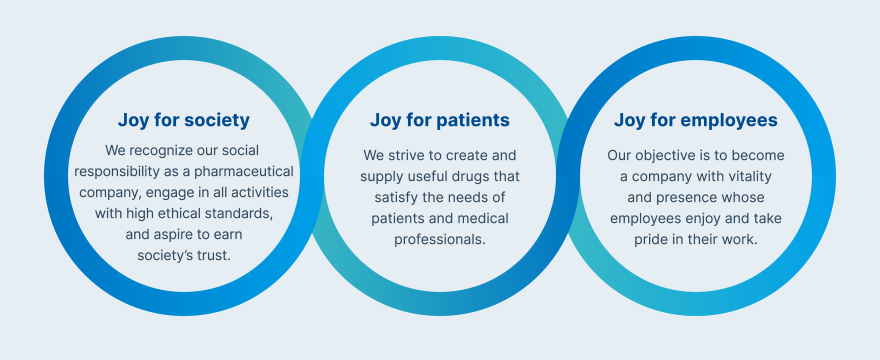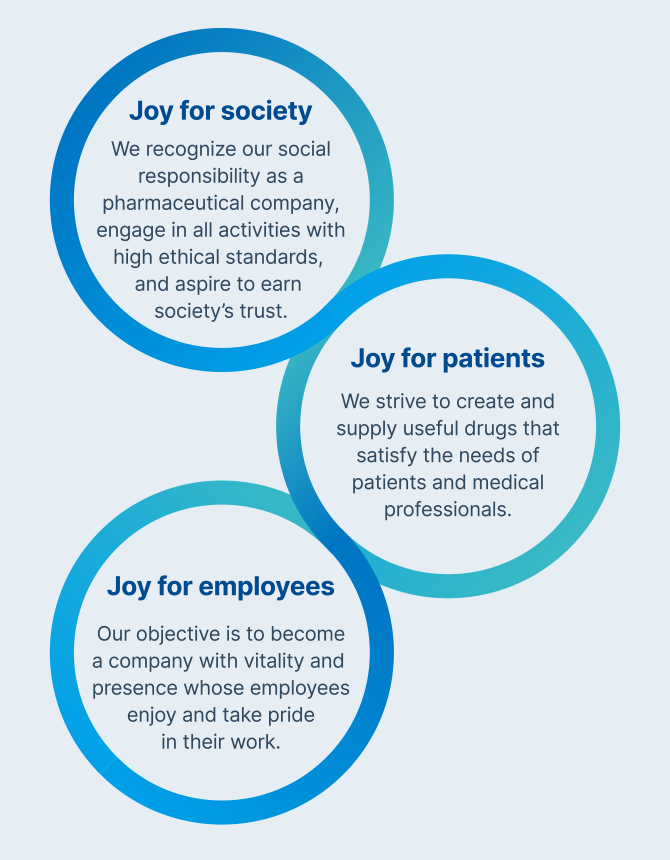 Brand Logo
KAKEN's brand logo expresses the "Three Joys" – "Joy for patients," "Joy for society" and "Joy for employees" – that comprise our business philosophy.
The shape of the logo, which spreads out in three directions, uses the "K" in KAKEN as a motif, reflects our dedication as a pharmaceutical company to always taking on new challenges while pursuing more advanced technology and reliable quality.